Sharon Billings, dean's professor and senior scientist, Department of Ecology & Evolutionary Biology and Kansas Biological Survey & Center for Ecological Research has received the designation of University Distinguished Professor. Billings is known nationally and internationally for working across disciplines to understand how whole systems – terrestrial ecosystems in a diversity of biomes – function and respond to environmental change.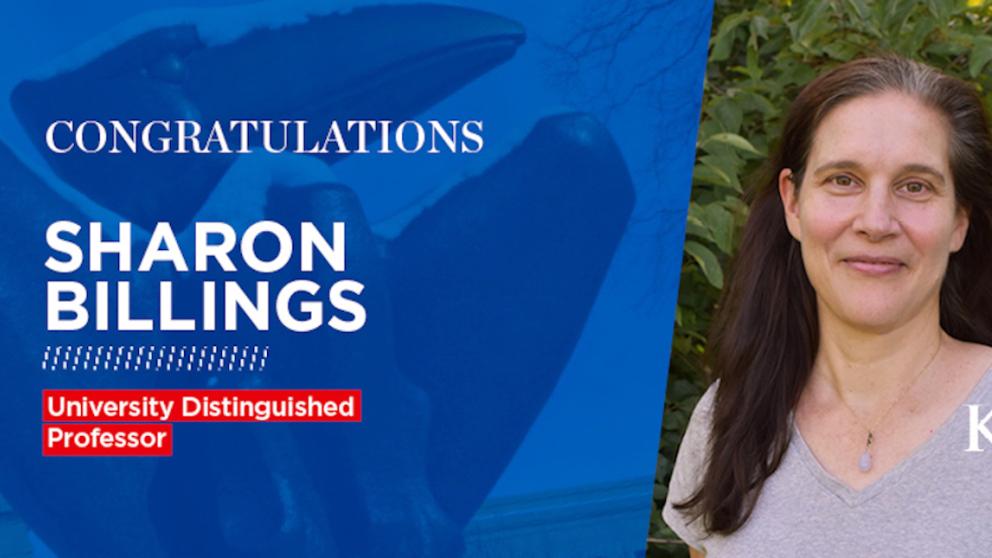 Graduate student Laura Y. Podzikowski has recently been recognized as a finalist in the KU 3 Minute Thesis Competition for her video presentation on "Plants to Capture Carbon: Why Diversity Matters."
KU EEB Professor Town Peterson has recently been recognized by Reuters as one of the 1,000 most influential scientists investigating global climate change.