Graduate Programs
EEB at KU is one of the nation's top graduate programs. We offer Master of Arts (M. A.) and Doctor of Philosophy (Ph.D.) degrees in Ecology and Evolutionary Biology. Students can also pair their degree with a Museum Studies Certificate.
Why Should You Choose EEB at KU?
The Department of Ecology and Evolutionary Biology at the University of Kansas seeks applications from prospective graduate students who share our passion for research and discovery. We offer both M.A. and Ph.D. degrees. Our large group includes around 40 faculty members and 80 graduate students with diverse research interests. Our facilities include world-class specimen collections, a genome sequencing core, growth chambers and greenhouses, and extensive field station land holds for controlled experiments or for investigating non-manipulated systems. Our students also participate in field work across the globe in places like Antarctica, Latin America and Southeast Asia.
Students receive professional preparation through a wide range of course offerings, training in proposal preparation, professional development, and special seminars. Our seminar series includes presentations by leading researchers in many disciplines, and there is ample opportunity for graduate students to meet our invited guests for discussions and networking.
EEB's Record of Success
The Department of Ecology and Evolutionary Biology at KU has a long history of preparing some of the best scientists in the world for their careers. Notable graduates include Dr. Paul R. Ehrlich (Ph.D. 1957; Bing Professor of Population Studies, Stanford University), Dr. Pamela S. Soltis (Ph.D. 1986; Curator, Molecular Systematic Evolutionary Genetics, University of Florida), and Dr. David Hillis (Ph.D. 1985; Alfred W. Roark Centennial Professor, University of Texas at Austin). Recent graduate students and postdocs from KU's EEB program have earned faculty positions at Louisiana State University, the University of New Mexico, the University of Vermont, Colby College, Central Washington University, and Universidad Tecnológica Indoamérica.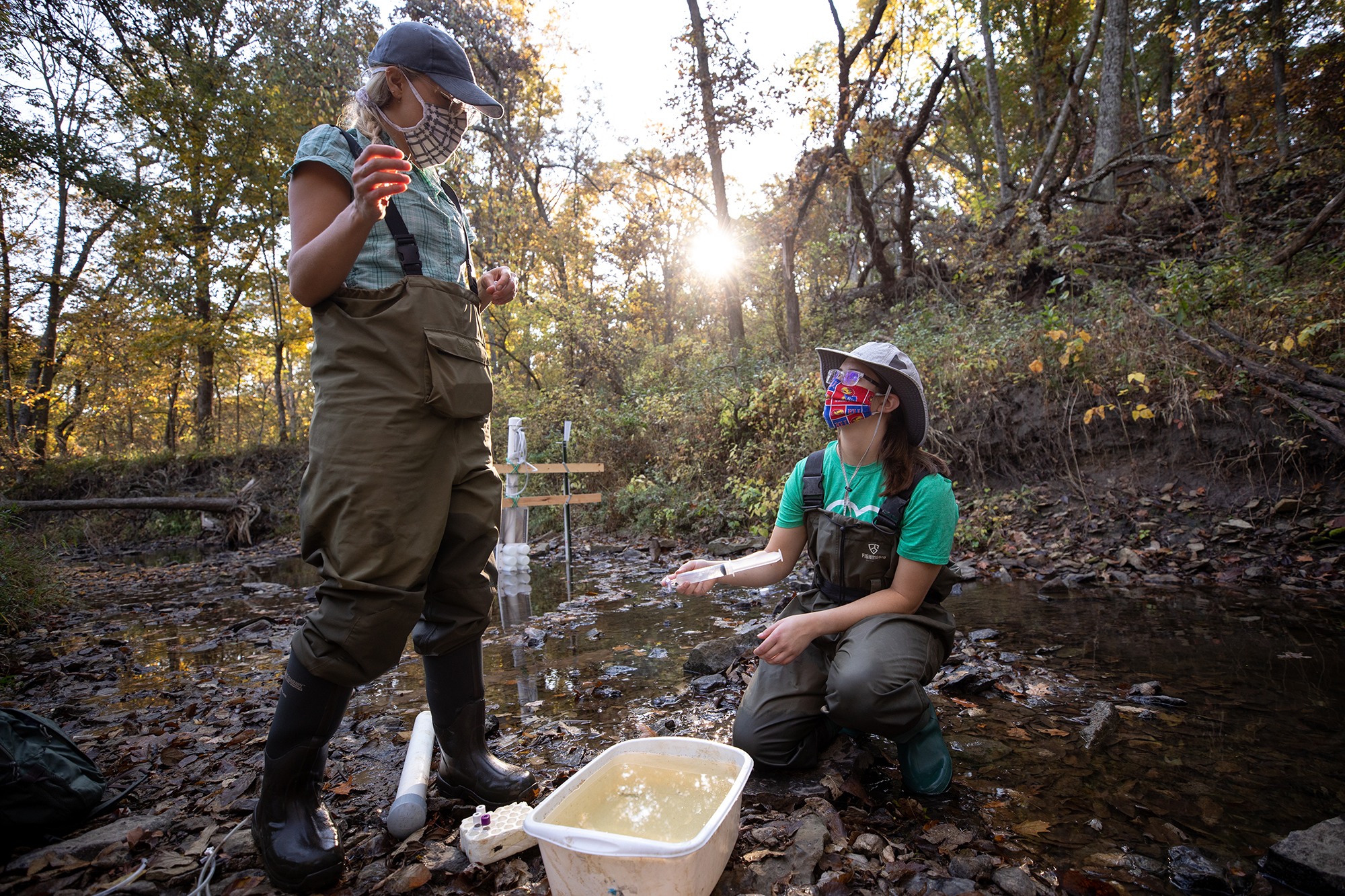 Professional Skills that EEB Students Develop
We expect EEB graduate students to be among the best in their field. Specifically, we expect graduate students to:
develop an innovative research thesis under the supervision of their faculty mentor(s)
write and submit grant proposals, both large- and small-scale, to aid in funding their research
present their research findings at regional, national, and international meetings
publish research papers based on their work
exhibit motivation and passion for doing science, along with the work ethic and organizational skills to meet professional goals
develop the emerging frontiers in their disciplines
We want our students to have vision beyond their degree-to ask the next, most exciting questions in the discipline, to be risk-takers in their research pursuits, and to become leaders in the field.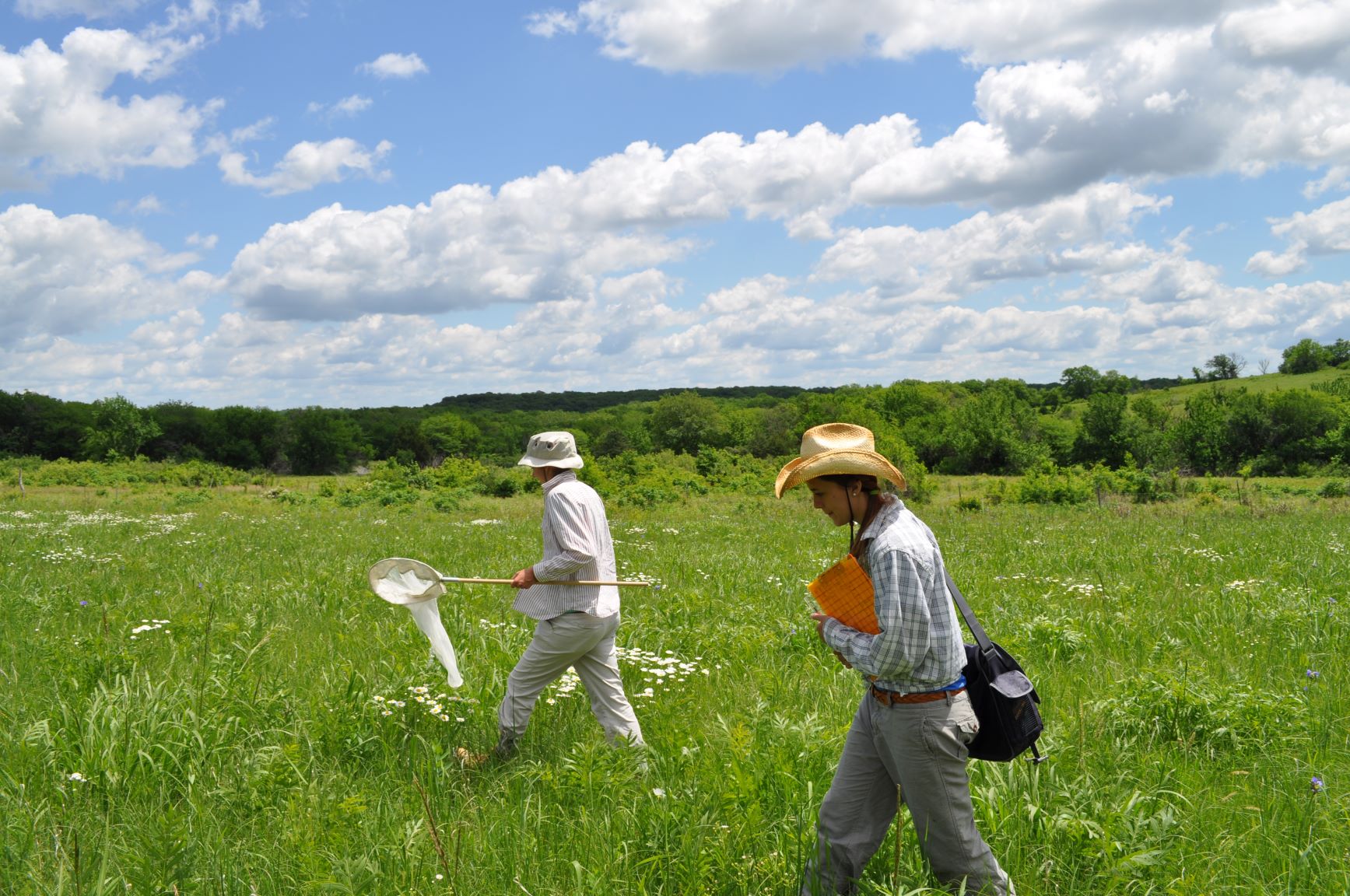 Funding for Students
EEB provides a funding package, with ten semesters of support for each Ph.D. student admitted and four semesters for each M.A. student. In addition to a stipend, students are typically provided with full tuition sponsorship and gain access to other benefits including subsidized student health insurance. EEB also provides funding for students to travel to professional meetings to present the results of their research. Funds to support graduate student research are also available through departmental endowment funds.
Funding through EEB may be provided through a combination of Graduate Teaching Assistant (GTA) positions, Graduate Research Assistant (GRA) positions, Curatorial Assistant (CA) positions, or fellowships. Most fellowships are for the academic year while assistantships are assigned on a semester-to-semester basis. Financial support varies during the summers, but opportunities for teaching and research assistantships, departmental scholarships, and university fellowships are available on a competitive basis.
Support is contingent upon funding, satisfactory progress toward degree, satisfactory performance in job duties at KU, and, in the case of students whose native language is not English, passing a spoken English test. Any employment with the university, including appointment to graduate assistantships, is also contingent upon satisfactory completion of a background check. Prospective students should speak with their potential faculty mentor for more information regarding financial support.
Life in Lawrence and at KU
Lawrence, Kansas is a terrific place to live, with a vibrant downtown, fantastic restaurants, lively arts scene, history stretching back to the mid-1800s, and beautiful rural scenery. Whether you are an artist, a historian, a sports enthusiast, a wilderness explorer, or something else entirely, Lawrence has something to offer. The KU campus is an exciting, beautiful, invigorating environment. Lawrence has also been ranked ninth on the American Institute for Economic Research's list of best college towns.