Dr. Jae Young Choi
---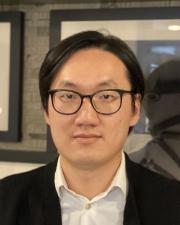 Assistant Professor
Research Interests: Evolutionary Genomics, Adaptive Radiation, Telomere Evolution
Education
—
B.S. in Cell and Systems Biology, University of Toronto, 2010
Ph.D. in Population Genetics, Cornell University, 2015
Research
—
I am an evolutionary genomics scientist with a research program centered on understanding how organisms adapt and diversify in nature. By using wild and domesticated plants as evolutionary model systems, my research combines emerging sequencing technology and phenotypic data from the field/lab with population genetic theory to uncover the evolutionary and ecological mechanisms that drive the phenotype and species diversity in nature.
Selected Publications
—
Choi JY, Platts AE, Johary A, Purugganan MD, Joly-Lopez Z. Nascent transcription and the associated cis-regulatory landscape in rice. BioRxiv [Preprint]. 2022. Available from: https://doi.org/10.1101/2022.07.06.498888
Choi JY, Dai X, Alam O, Peng JZ, Rughani P, Hickey S, Harrington E, Juul S, Ayroles J, Purugganan MD, Stacy E. 2021. Selection on ancient variations drives the adaptive radiation of Metrosideros across the Hawaiian archipelago. PNAS. 118 (37): e2023801118.
Choi JY, Abdulkina LR, Yin J, Chastukhina IB, Lovell JT, Agabekian IA, Young PG, Razzaque S, Shippen DE, Juenger TE, Shakirov EV, and Purugganan MD. 2021. Natural variation in plant telomere length is associated with flowering time. The Plant Cell. 33(4):1118-1134.
Choi JY, Lye ZN, Groen SC, Dai X, Rughani P, Zaaijer S, Harrington ED, Juul S, Purugganan MD. 2020. Nanopore-based genome assembly and the evolutionary genomics of basmati rice. Genome Biology. 21:21.
Choi JY, Purugganan MD, and Stacy EA. 2020. Divergent selection and primary gene flow shape incipient speciation of a riparian tree on Hawaii Island. Molecular Biology and Evolution. 37: 695–710.
Choi JY, Lee YCG. 2020. Double-edged sword: the evolutionary consequences of the epigenetic silencing of transposable elements. PLoS Genetics. 16 (7): e1008872. (Review)
Choi JY, Zaidem M, Gutaker R, Dorph K, Singh RK, and Purugganan MD. (2019). The complex geography of domestication of the African rice Oryza glaberrima. PLoS Genetics. 15(3): e1007414.
Choi JY and Purugganan MD. 2018. Evolutionary epigenomics of retrotransposon-mediated methylation spreading in rice. Molecular Biology and Evolution. 35(2): 365–382.
Choi JY, Platts AE, Fuller DQ, Hsing YI, Wing RA, and Purugganan MD. 2017. The rice paradox: Multiple origins but single domestication in Asian rice. Molecular Biology and Evolution. 34(4):969-979.